Director's Message
Welcome to the webpages of the Northwestern University Interdepartmental Neurosciences (NUIN) Program. We are a cross-campus, cross-departmental program with approximately 130 students and over 160 primary faculty members, nested within 30 departments and representing the full range of neuroscience disciplines. The NUIN program offers integrated multidisciplinary training opportunities in neuroscience with many approaches and levels of analyses, spanning from molecules to systems and behavior.
Our internationally recognized program has produced outstanding graduates who have entered both academic and non-academic fields, taking their scientific training into many areas of society. The excellence of our students is exemplified by the many high-profile publications generated by our student body and successes in competing for fellowships and training awards. The program nurtures the next generation of neuroscientists while seeking excellence from our students and faculty mentors in their pursuit of understanding the brain and deciphering the neurobiological underpinnings of nervous system disorders.
The NUIN program is the glue that binds the neuroscience community together at Northwestern, and we are proud of our collaborative and collegial training environment. We invite students considering graduate training in the neurosciences to contact us about the outstanding opportunities available at Northwestern.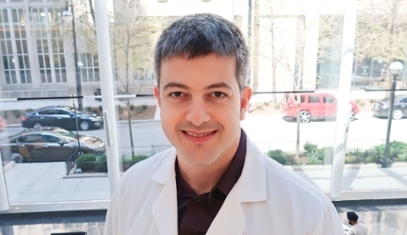 Greg Schwartz, PhD, Director, NUIN
Derrick T. Vail Professor of Ophthalmology
Associate Professor of Ophthalmology, Neuroscience and Weinberg College of Arts and Sciences