Committee Chair's Message
Greetings NUIN Community! I am delighted to continue my work with you to advance issues of diversity, equity and inclusion in the program. I have enjoyed working with students, staff and faculty throughout the years to learn more about the diverse cultures represented in NUIN and to partner with you as we work to make NUIN and Northwestern a more inclusive place that values all voices and provides opportunities for all to succeed.
While 2020 was a challenging year for all, I am hopeful that the difficult conversations and awareness of social justice issues raised by the pandemic and the violence against Black Americans will bring about everlasting change in all of our institutions. Reach out if you want to join us as we work to make NUIN a place where we all feel a sense of belonging and purpose.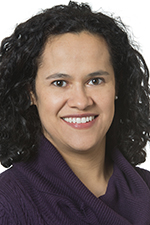 Ana Maria Acosta, PhD
Chair of the NUIN Diversity, Equity, and Inclusion Committee
Associate Chair for Post Professional Education and Associate Professor, Department of Physical Therapy & Human Movement Sciences